SSJD COVID-19 PROTOCOL NOTICE:
Mask-wearing for guests and visitors is now optional, until further notice. Guests and visitors will be screened for symptoms (cough, sore throat, etc) when arriving. We strongly encourage updated COVID vaccinations.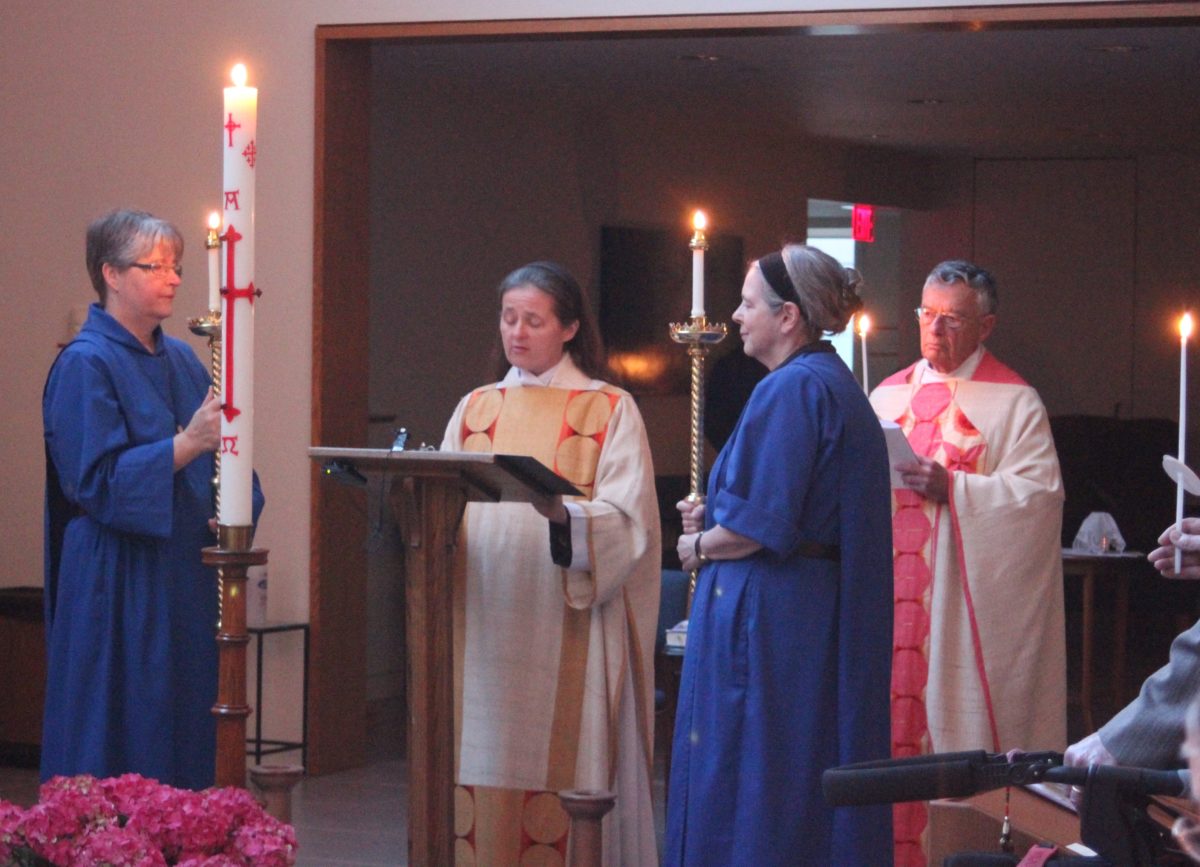 As a contemporary monastic community, we have a daily rhythm of prayer. Guests are encouraged to join the Sisters in the Chapel of St. John for Morning and Evening Prayer, Compline (night prayer), and the daily Eucharist. The chapel is also available for private prayer when not in use by a group. Here is our usual weekly schedule. Occasionally times of prayer change for special circumstances. If you want to be sure, phone the Guest House at 416-226-2201 ext. 305.
SUNDAYS
8:00 Holy Eucharist
12:15 Contemplative Mid-day Office
5:00 Evensong
8:00 Compline
MONDAYS – Sisters' Grace Days – No Worship in Chapel
OTHER DAYS
8:30 Morning Prayer
12:00 Holy Eucharist
5:00 Evensong
8:00 Compline (Night Prayer) – Except Saturdays

---
Christmastide 2023 Services – Please join us!
Saturday December 23
5:00 pm Evening Prayer/Compline
Sunday December 24 – Advent 4/Christmas Eve
8:00 am Eucharist
5:00 pm Christmas Evening Prayer with Compline
Monday December 25 – Christmas Day
8:30 am Christmas Festal Morning Prayer with the Blessing of the Crib
12:30 pm Festal Christmas Eucharist
5:30 pm Christmas Evensong
Wednesday December 27 – St. John's Day (Patronal Festival)
12:00 pm Festal Eucharist for St. John's Day, followed by Talking Dinner (Registration required – please RSVP with guesthouse@ssjd.ca)
Sunday December 31 – First Sunday After Christmas / New Year's Eve
8:00 am Holy Eucharist
12:15 pm – Mid-day Office
6:30 pm – New Year's Eve Vigil
Monday January 1, 2024 – Naming of Jesus & New Year's Day
8:30 am Morning Prayer
12:00 pm Eucharist
---
Ordo
Calendar of Saints' Days and Special Observances in our Worship
Homilies & Worship News
Recent homilies are posted to the Homilies Blog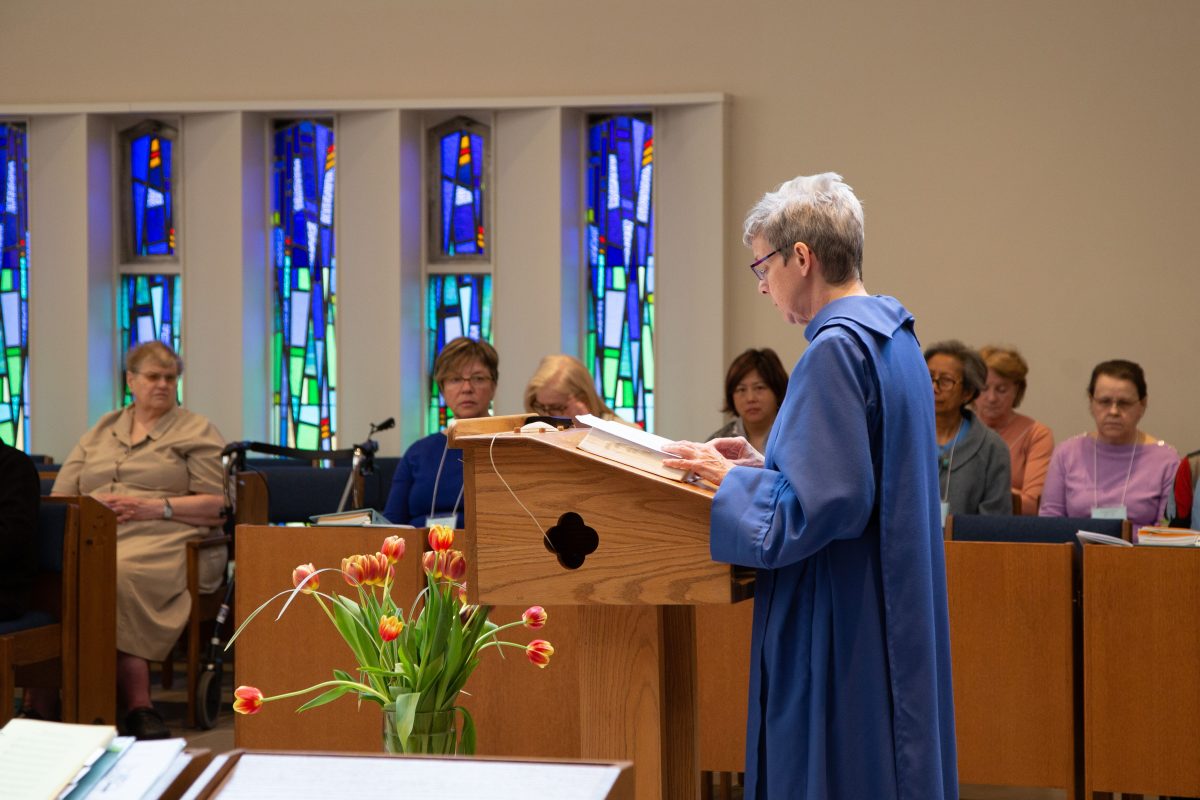 Music
The Sisters have a rich liturgical and musical tradition, which has grown into an eclectic worship style drawing on traditional monastic plainchant, Anglican choral music, new forms of chant (e.g. Taizé, and Iona), contemporary hymn writers (including several of our own sisters), and contemporary worship music. Most of our music is accompanied by piano or organ.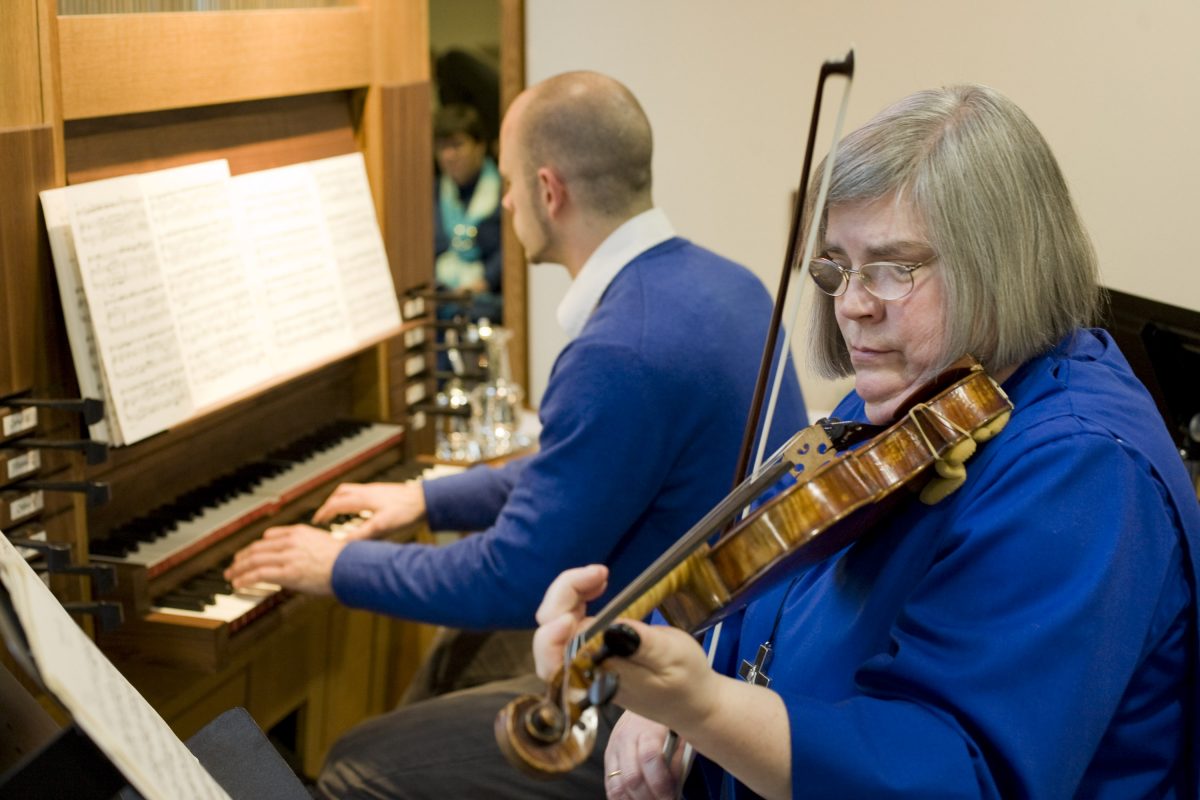 Chapel Organ
Our organ, engineered and built in 2006 by Halbert Gober of Elora, Ont, is a fully-mechanical tracker-action
Organ Specifications
| | | | | | |
| --- | --- | --- | --- | --- | --- |
| MANUAL I | | MANUAL II | | PEDAL | |
| Principal | 8′ | Viola da Gamba | 8′ | Bourdon | 16′ |
| Bourdon | 8′ | Stopt Diapason | 8' | | |
| Octave | 4′ | Recorder | 4′ | | |
| Fifteenth | 2′ | Fife | 2′ | | |
| Cornet | III * | Trumpet | 8′ | | |