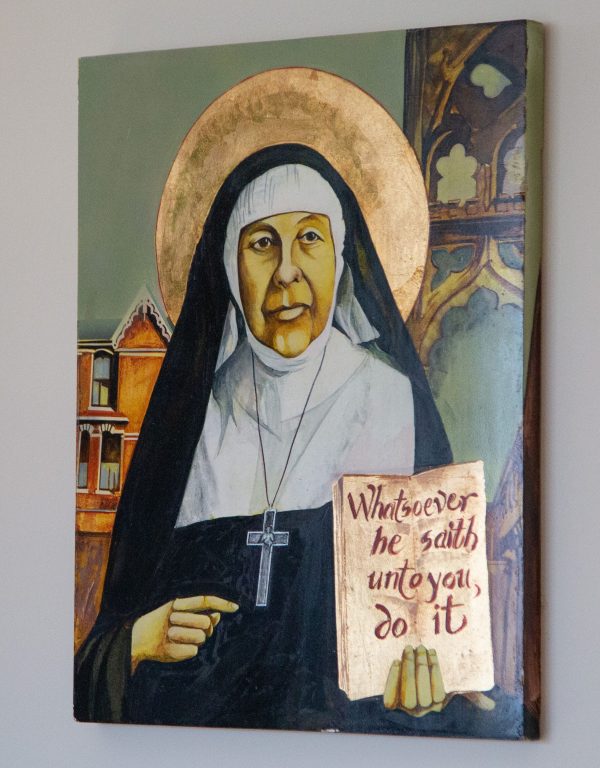 The Sisterhood of St. John the Divine was founded on Sept. 8, 1884, when our Mother Foundress, Hannah Grier Coome, made her life vows in the Community of St. Mary in Peekskill, NY. At the same time, she became the Reverend Mother of a brand new Anglican community in Toronto.
Hannah Grier Coome grew up in Carrying Place and Belleville, Ont., married an engineer and went to live in England, where she came to know the Sisters of St. Mary, an Anglican community in Wantage at Oxford.
They returned to North America in 1881 due to her husband's illness, and stayed with his family in Chicago. Soon after he died, she began to think about going back to England and joining the sisters at Wantage since there was not yet an Anglican community for women in Canada
A community in Canada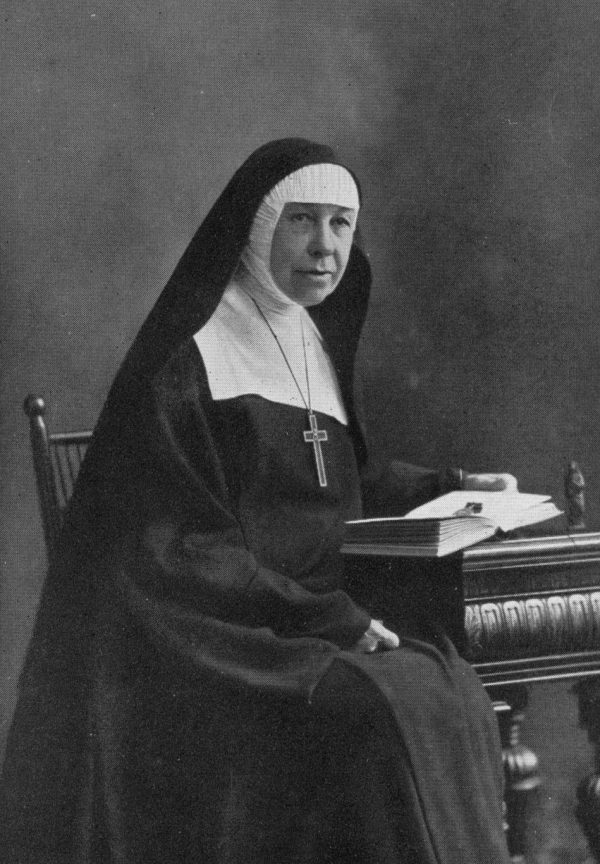 In the meantime, a group of devout Anglican men and women in Toronto felt there would be great benefit in establishing a women's religious community in Canada, so they formed a committee to begin raising funds to establish a sisterhood.
When the committee learned that Mrs. Coome hoped to join the English Sisters of St. Mary, they suggested that she stay in Canada instead and found a new community. Mrs. Coome came to believe this was a genuine call from God, and so she agreed.
Since there was no community in Canada where she could go for her training, she went to the Sisters of St. Mary in Peekskill, NY with Novice Aimée for two years. In 1884 she made her vows and returned to Toronto, where several young women were waiting to join her in establishing the new community. Before they had a chance to settle in Toronto, however, they were called to go west to Moose Jaw to nurse the soldiers in the Northwest Rebellion.
Toronto's first hospital for women
On returning to Toronto in 1885, the sisters moved into a house on Robinson Street that had been acquired by the committee. Shortly after, they acquired the house next door, on the corner of Euclid and Robinson, where they opened the first surgical hospital for women in Toronto.
Since that time, our community has been a pioneer in training nurses, in convalescent care, and in rehabilitation. We have administered schools and an orphanage; worked with the mentally handicapped; ministered to the elderly; and worked with the poor in large cities and depressed rural areas.
At different times in our history we have had houses in Ontario, Québec, Nova Scotia, Saskatchewan, Alberta, British Columbia and New York state, where we have responded to Christ's call to minister to the many needs of God's children.
Today we continue to provide spiritual care to patients at St. John's Rehab Hospital, and have an active ministry of retreats and spiritual direction.
Liturgical & ecumenical presence in the Church
In recent years our community has also become active in several other areas of the Church's life. We have taken a leading role in liturgical renewal by making active use of the Book of Alternative Services and other materials, some written by our own sisters (including hymns). We have also actively participated on the Hymn Book Task Force and contributed to the Common Praise hymn book.
We are active in praying and working for unity in Christ's Church, and various ecumenical groups meet regularly at the Convent. We strive for friendships with members of other faiths. A number of our sisters are active in various Anglican and ecumenical organizations, including those working for peace and justice. As the Sisterhood of St. John the Divine grows into its 135th year, we pray that we may continue to respond to the needs of the Church and the world as God's will is made known to us.
Books
Several books have been written about our history.
A Journey Just Begun. Toronto: Dundurn Press, 2015.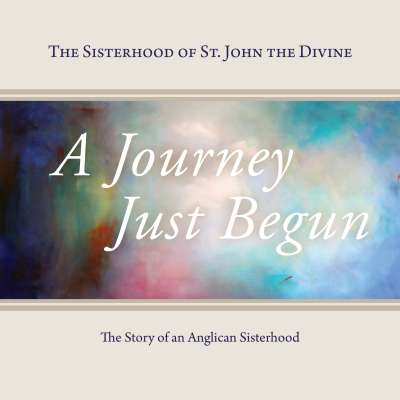 Edited by Jane Christmas and Sister Constance Joanna, this history of SSJD explores 130 years of the Sisterhood's life and ministry through the lens of the lives of each of the six Reverend Mothers and provides an exploration of monastic sacred space, particularly in the architecture and landscaping of the current Convent. This volume also contains creative works by Sisters past and present, including visual arts, poetry, and music. Available for purchase at the Convent, or from Amazon and Indigo in paperback or ebook.
The Sisterhood of St. John the Divine. 1884-1984, fourth revision, 1984.
Toronto: The Sisterhood of St. John the Divine, 1984
This brief history covers the first 100 years of the Sisterhood's history (out of print – available for borrowing at the Convent)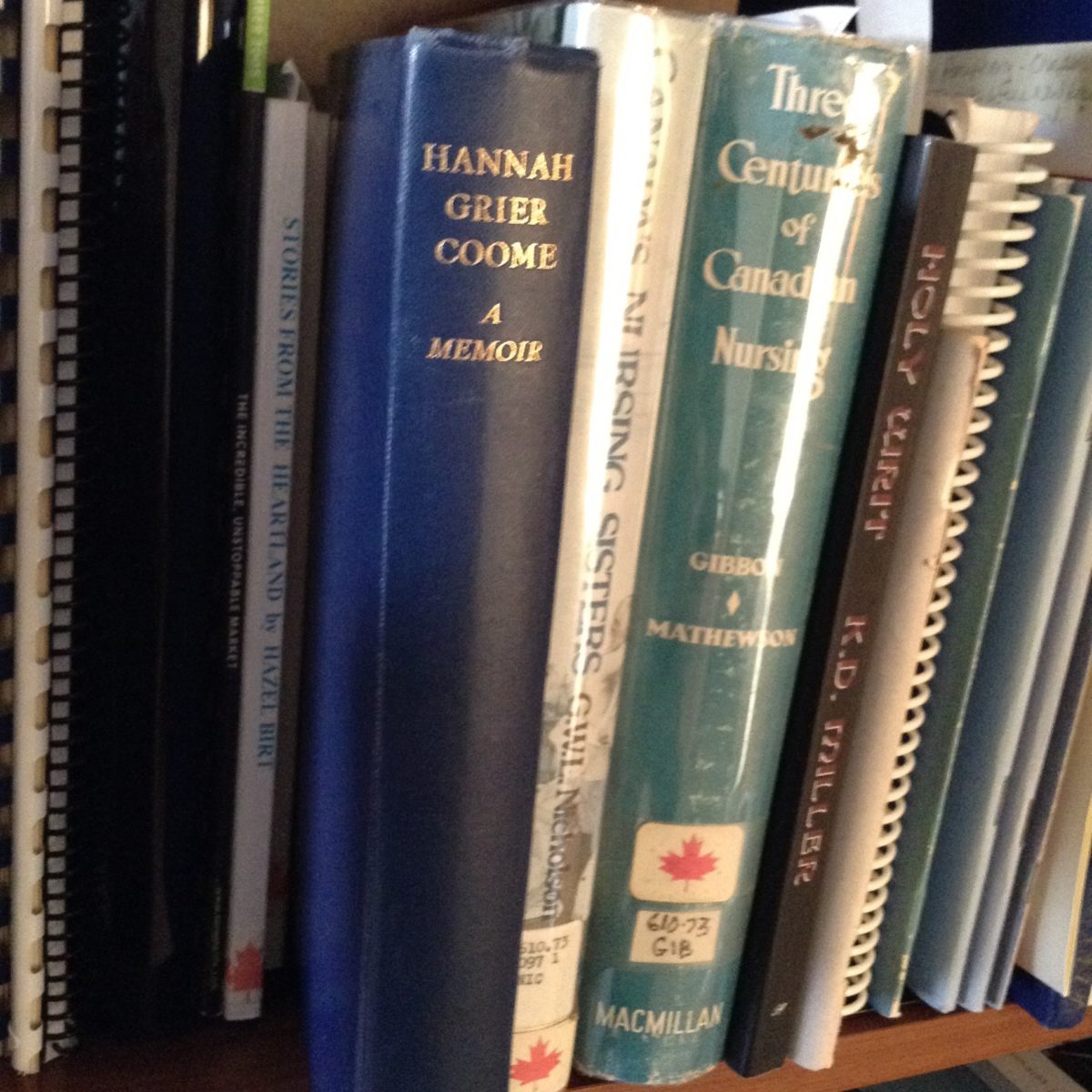 A Memoir of the Life and Work of Hannah Grier Coome London: Oxford University Press, 1933.

This account of the history of SSJD featuring Hannah Grier Coome is comprehensive in its coverage of both our Mother Foundress and the early days and ministry of the Sisterhood. Although her name is not on the title page, the memoir was penned by Sister Eleonora, SSJD, who accompanied Mother Hannah on her travels. (out of print – available for borrowing at the Convent)