SSJD COVID-19 PROTOCOL NOTICE:
Mask-wearing for guests and visitors is now optional, until further notice. Guests and visitors will be screened for symptoms (cough, sore throat, etc) when arriving. We strongly encourage updated COVID vaccinations.
Please note: If you would like to make a group booking, we require a minimum of 6 weeks notice.
Simply but comfortably furnished, our rooms offer peaceful sanctuary to a maximum of 30 people. All linens are provided. Most guest rooms are single with shared baths, although we have a few twin and double rooms with ensuite baths. Single rooms share large washroom and shower room facilities on each floor.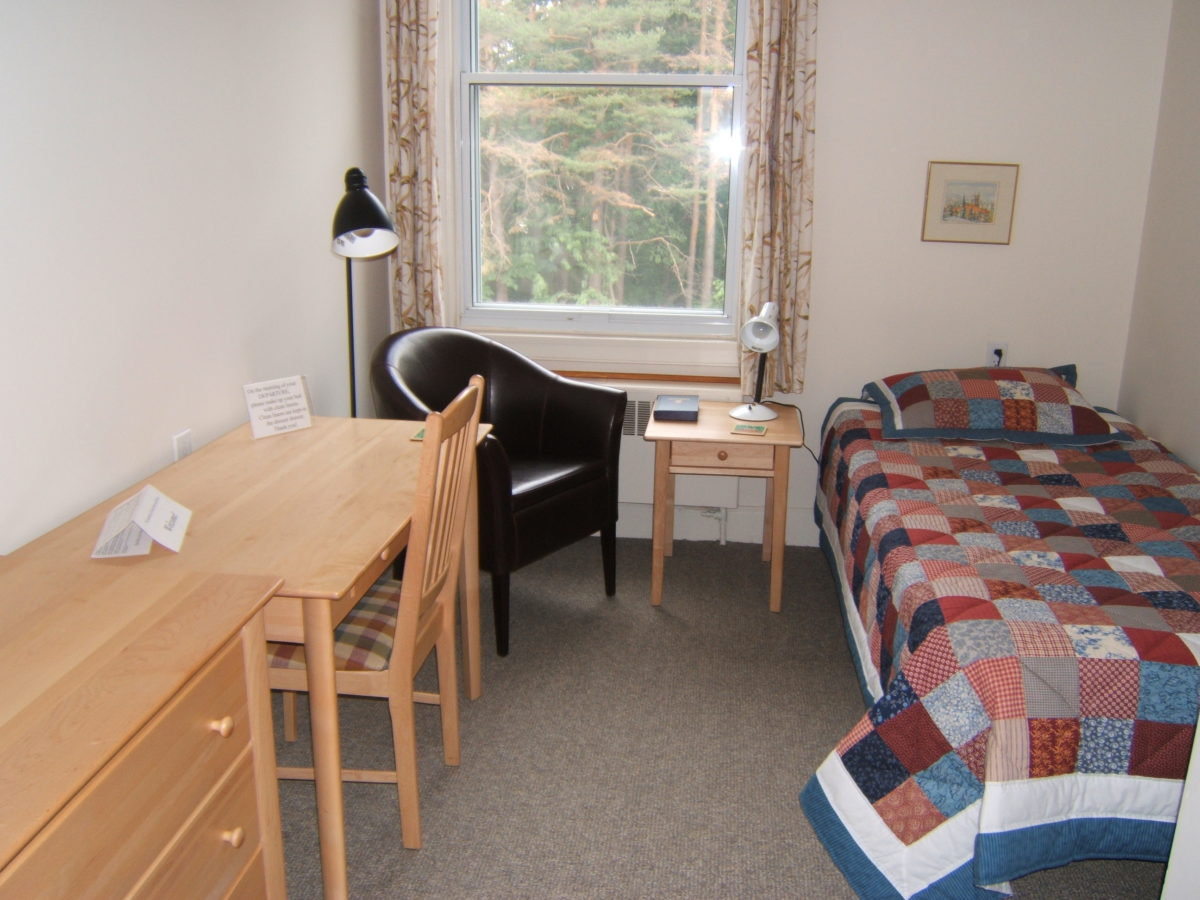 Conversation and the use of cell phones are not permitted in guest rooms, to allow all guests the peace and silence they need for their own retreats. Designated common areas are available for quiet conversation, in addition to the courtyard and grounds.
Our Facilities
We are located in a quiet urban area of north Toronto, easily accessible to the Finch subway station and the 42 Cummer bus route, with ample parking for those who drive (though we encourage carpooling when possible).
Guest House visitors are welcome to enjoy the 25 acres of parkland surrounding St. John's Rehab, as well as other nearby parks and quiet residential walking areas. Comfortable sitting rooms, a library, and snack areas are available to both overnight and day guests. There is wireless access throughout the Guest House and Convent, but use of electronic devices is not permitted in the Chapel or Refectory.
The Grounds: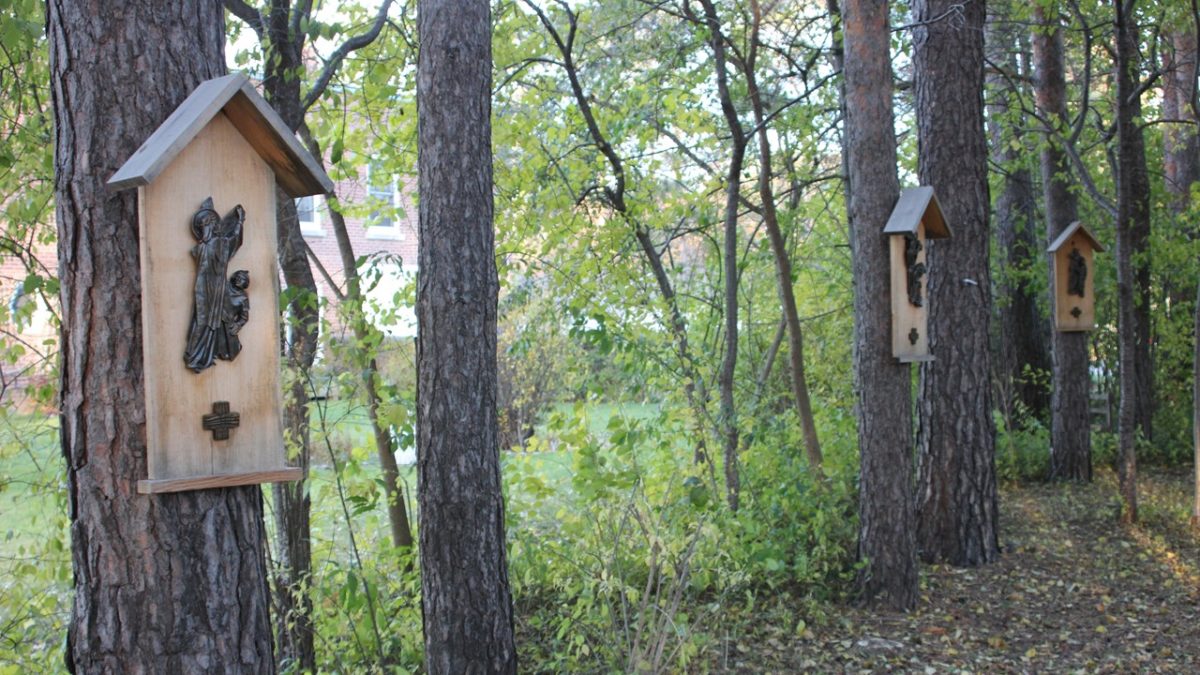 We maintain a spirit of quiet throughout the Guest House, with space designated for use of cell phones and other conversations. We maintain a smoke-freealcohol-free, and drug-free environment. (Alcohol may be served at group functions with prior approval and an insurance certificate that covers the use of alcohol.) As far as possible, we limit use of scented products and ask guests not to use shaving lotion, colognes or perfumes while in the Guest House.
Guests are encouraged to join the Sisters in the Chapel of St. John for Morning and Evening Prayer, Compline (night prayer), and the daily Eucharist. Both the Chapel of St. John and St. Margaret's chapel in the Guest House are available for private prayer when not in use by a group.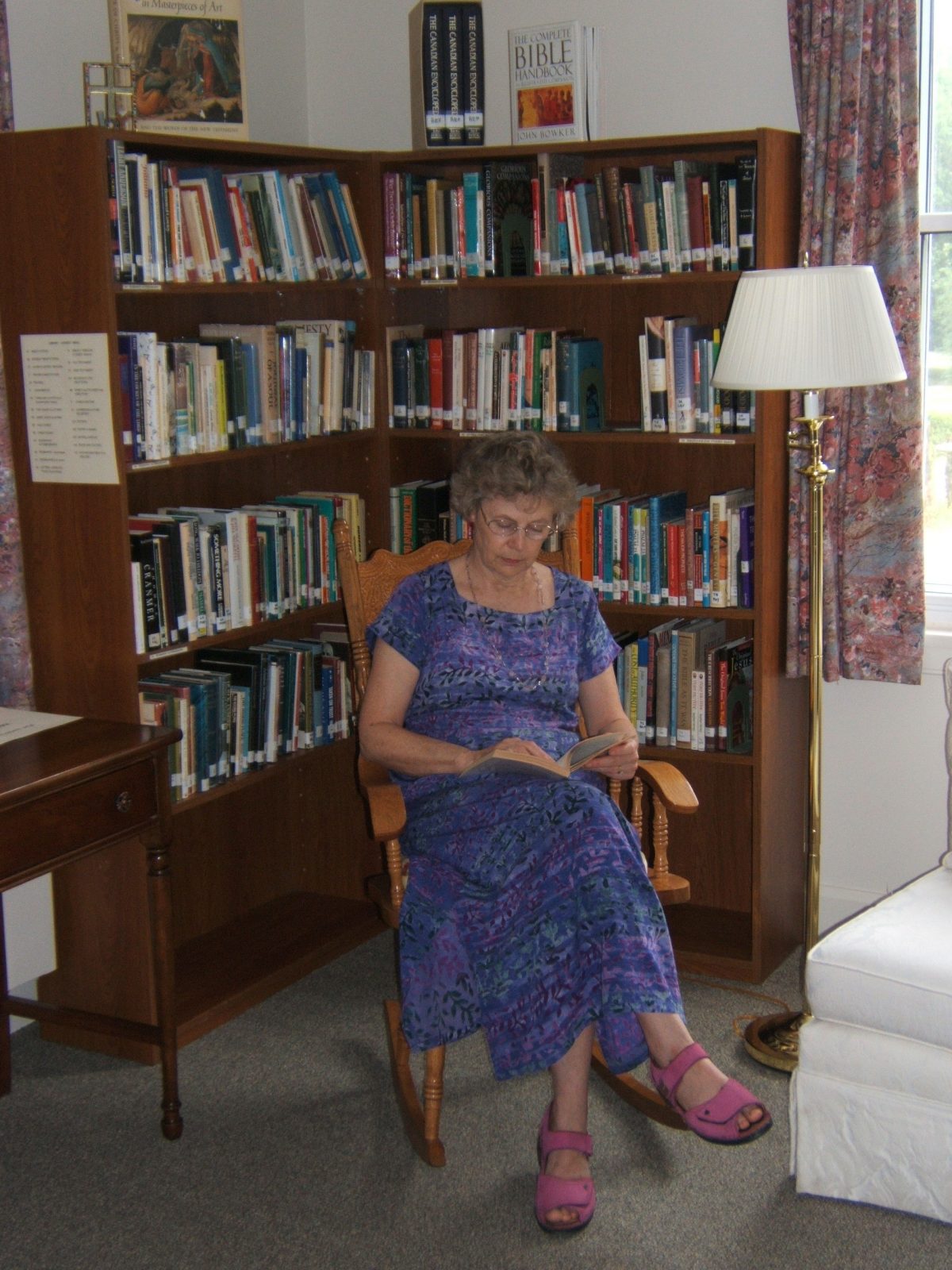 "Thank you, Sisters, for the silence, for your gift of music, for the loveliness of your spacious grounds, and for the atmosphere of kindness – even your kitchen folks' ideas of what to do with tofu!"

Guest
Meals
Guests share meals with the Sisters in our bright and simply furnished Refectory. The Refectory overlooks the guest courtyard, offering nourishment for the eyes as we nourish our bodies. One of the Sisters will usher you to a table. Residential guests are given a cloth napkin to use at meals – an ecologically friendly way to use fewer paper products.
We provide vegetarian alternatives at all meals and for those who are celiac, we can provide gluten-free meals. Those who have dietary preferences or food allergies may need to bring some food with them. Please check with the Guest House. Tea, coffee and snacks are provided in the pantries on each floor of the Guest House.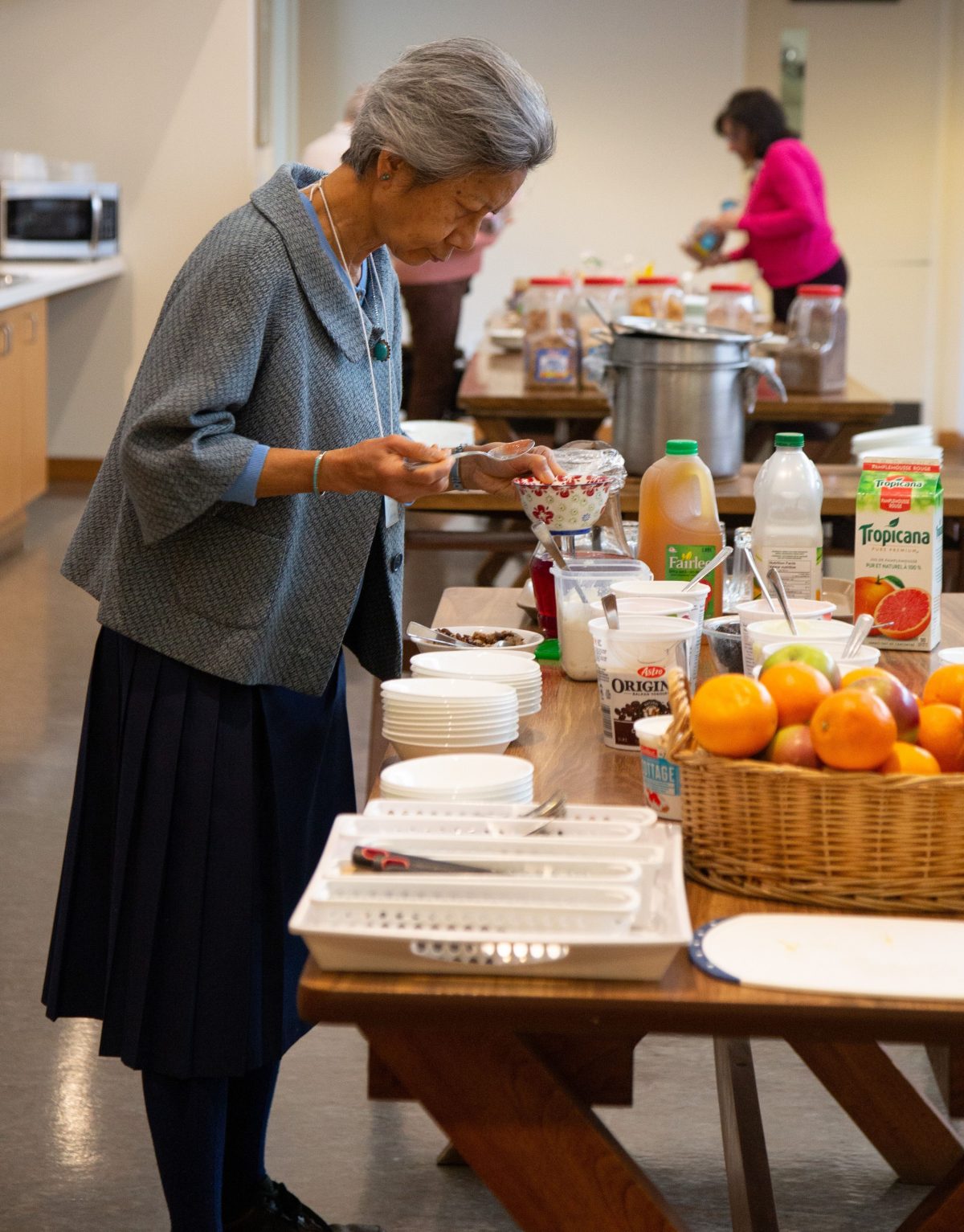 Peaceful Reflection
Our meals are ordinarily silent to encourage peaceful reflection for guests in retreat, and for those who seek to grow in the interior life. Silence gives us time to slow down and enjoy what we are eating, rather than rushing on to the next item on our to-do list! Our tables have a shelf built underneath where you'll find a variety of reading material to enjoy after the meal while waiting for everyone to finish.
On holidays and other special occasions we have meals with conversation where guests enjoy the opportunity to get to know the Sisters over a relaxing meal together. Outside of holiday and special occasions, all meals are in silence.
Groups that need to have conversation over lunch or supper may take trays to the Conference Room by pre-arrangement.
Retreats and programs
For information about our Food for the Soul programs and other retreats and programs, please click here.
To Book Your Stay:
–Personal and Group Retreats: please contact the Guest House at guesthouse@ssjd.ca or 416- 226-2201, ext. 305.