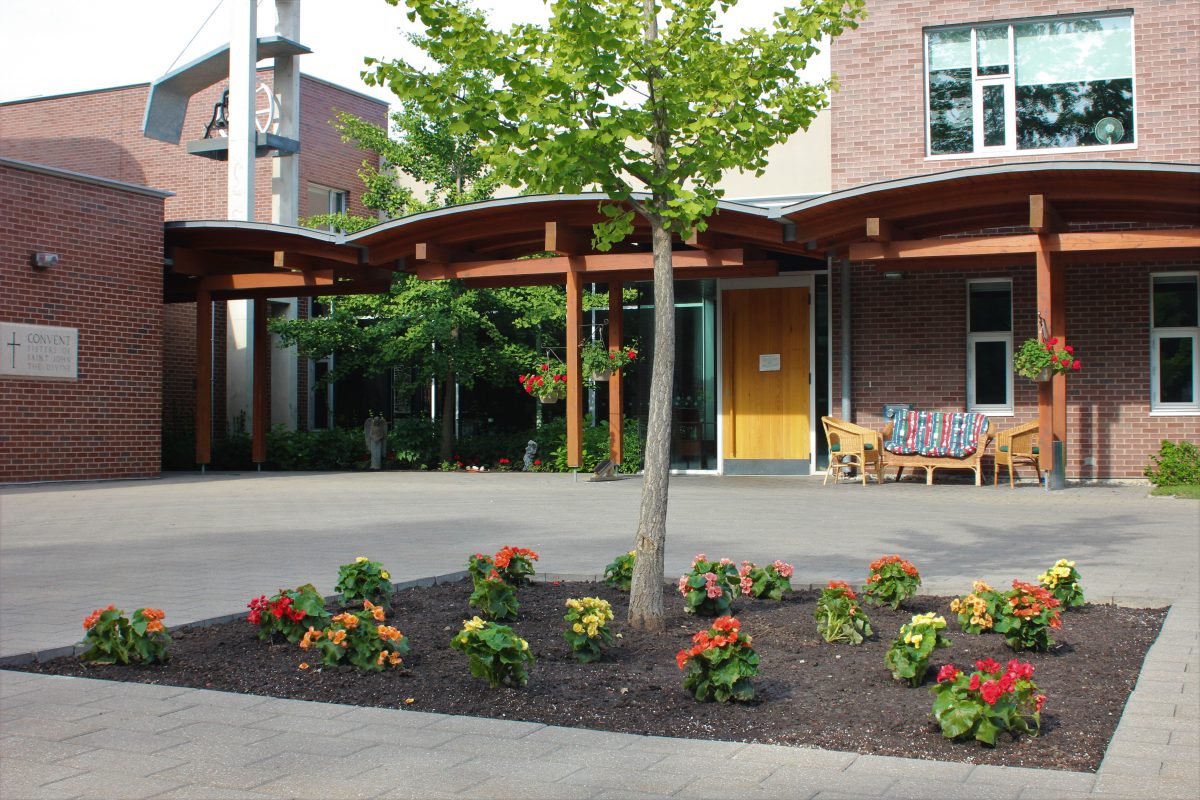 Please consider supporting us in our ministry with a financial donation. Here are some easy ways to do that.
If you receive our newsletter The Eagle in the mail, simply fill out the Donor Remittance Envelope that is included with every issue and mail it to us.

If you would like to support us monthly, consider using the Preauthorized Remittance (PAR) option. Download the form or contact the Fundraising Office to request the form necessary to enroll.

You will need to send a void cheque or Direct Deposit form from your bank. It is an easy and convenient method to support the Sisterhood, and the most cost-effective for us.

PLEASE NOTE: PAR for churches and other organizations in the Anglican Diocese of Toronto is administered by the United Church of Canada. PAR donations are deposited directly into our bank account, and we send the receipt directly to you.


Donations by e-transfer using the email: accounting@ssjd.ca. Please include your address, phone number and email address if you wish a receipt.

Donations by Visa or Mastercard can also be made by calling the Fundraising Office. (See contact information below.)

Donations by cheque. Please make it payable to The Sisterhood of St. John the Divine.

Donate online by clicking the Donate button below. You'll be taken to a secure site that is managed by PayPal, a trusted site for financial transactions. You will be given two options:

a) Donate directly through PayPal (if you already have a personal PayPal account).

b) Donate through PayPal with a Debit or Credit Card.
5. You may also wish to consider making a gift of securities, transfer of shares or other planned giving options.
The Fundraising Office can help you with this.

6. For the ongoing life of the Sisterhood into the future, please consider remembering the Sisterhood of St. John the Divine in your will or naming the Sisterhood as the beneficiary of your insurance policy.

Please note: Gifts of $10 or more will be receipted. Use of funds is confined to approved programs and projects. Each restricted contribution towards a program or project will be used as designated with the understanding that when there is no longer a need for funding for the program or project, or when the project cannot be completed for any reason determined by the Sisterhood's Board of Directors, the restricted contributions will be used where needed most.

For assistance with your donation, please contact the Fundraising Office:
CAUTION: Never send credit card information through email. Always phone us if you do not wish to use PayPal.

The Sisterhood of St. John the Divine is a registered charity. Our charitable donation number is BN11925 4266 RR0001