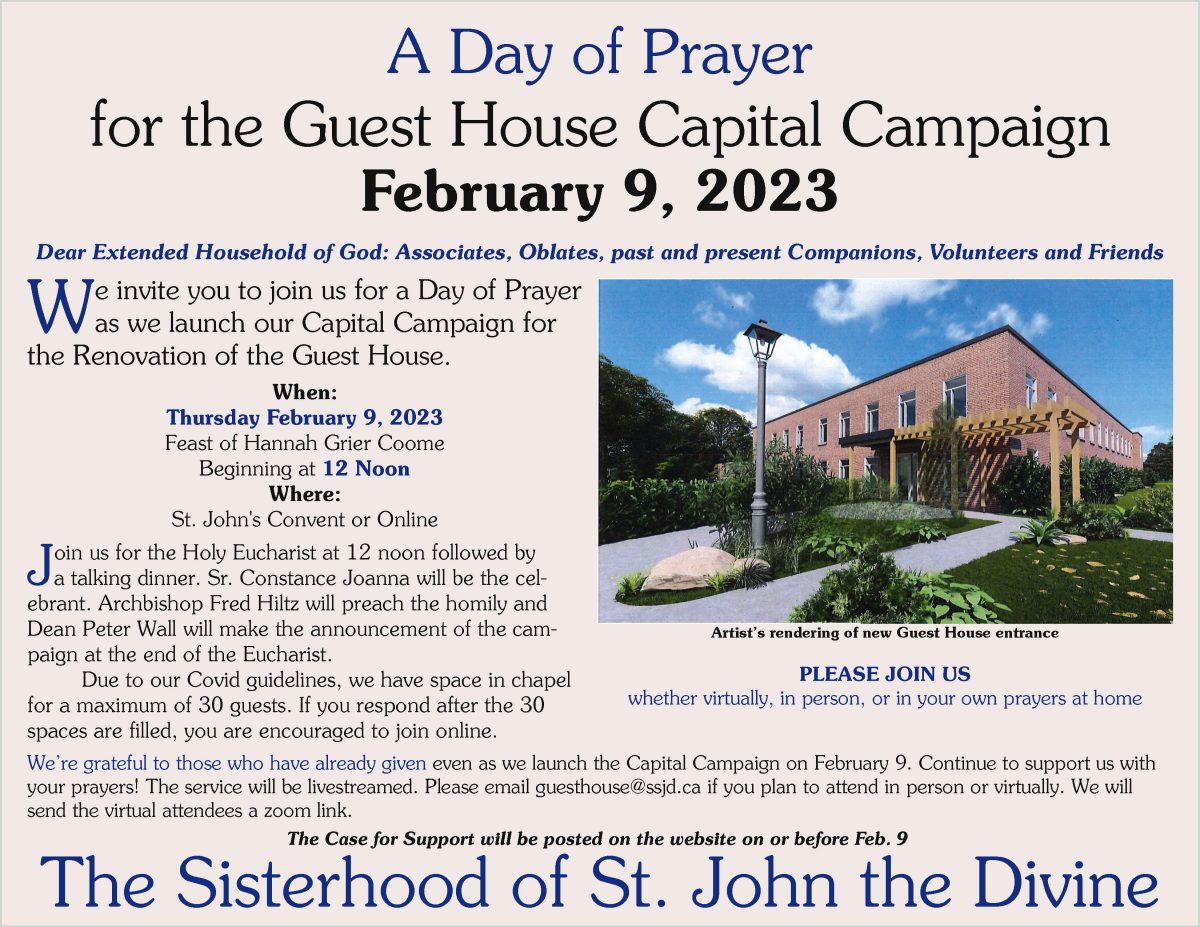 Dear Extended Household of God: Associates, Oblates, past and present Companions, Volunteers and Friends,
We invite you to join us for a Day of Prayer as we launch our Capital Campaign for the Renovation of the Guest House.
When: Thursday February 9, 2023, Feast of Hannah Grier Coome, beginning at 12:00 Noon.
Where: St. John's Convent or Online.
Description: Join us for the Holy Eucharist at 12 noon followed by a talking dinner. Sr. Constance Joanna will be the celebrant. Archbishop Fred Hiltz will preach the homily and Dean Peter Wall will make the announcement of the campaign at the end of the Eucharist.
Due to our Covid guidelines, we have space in chapel for a maximum of 30 guests. If you respond after the 30 spaces are filled, you are encouraged to join online.
We're grateful to those who have already given even as we launch the Capital Campaign on February 9. Continue to support us with your prayers!
The service will be livestreamed. Please email guesthouse@ssjd.ca if you plan to attend in person or virtually. We will send the virtual attendees a zoom link.
The Case for Support will be posted on the website on or before Feb. 9
PLEASE JOIN US whether virtually, in person, or in your own prayers at home.