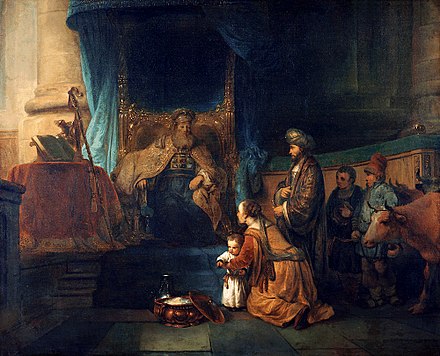 Thursday, December 22, 2022

1 Samuel 1:19-28
Psalm 122
Luke 1:57-66
In 1 Samuel, Hannah's love for God is so great that she can let go of her son when he was weaned. In the gospel of Luke, the Magnificat reveals how the followers of God should act or behave.
When I was nineteen, I joined the Canadian Forces. On my first posting, I attended the local Anglican Church and was told by the Priest that I was not welcome because they did not like military there. I went to church in a different town and became friends with the Priest and his wife until one day, he started speaking ill of the military. I attended an Episcopal church in the States, and all seemed to go well until I asked if there was something I could do within the church to help. I was told that they did not want my help because I was 'military' and would be transferred as soon as I filled a position.
For several years after, I attended church sporadically and kept to myself. One day a friend said that he would sponsor me to go to Cursillo. It turned out to be a turning point for me and since then I have had no problems with the different churches that I have attended.
Several times, I have been asked how I continued to go to the Anglican Church after so many rejections. I do not know but believe that it was God's will.
Nora Bottomley