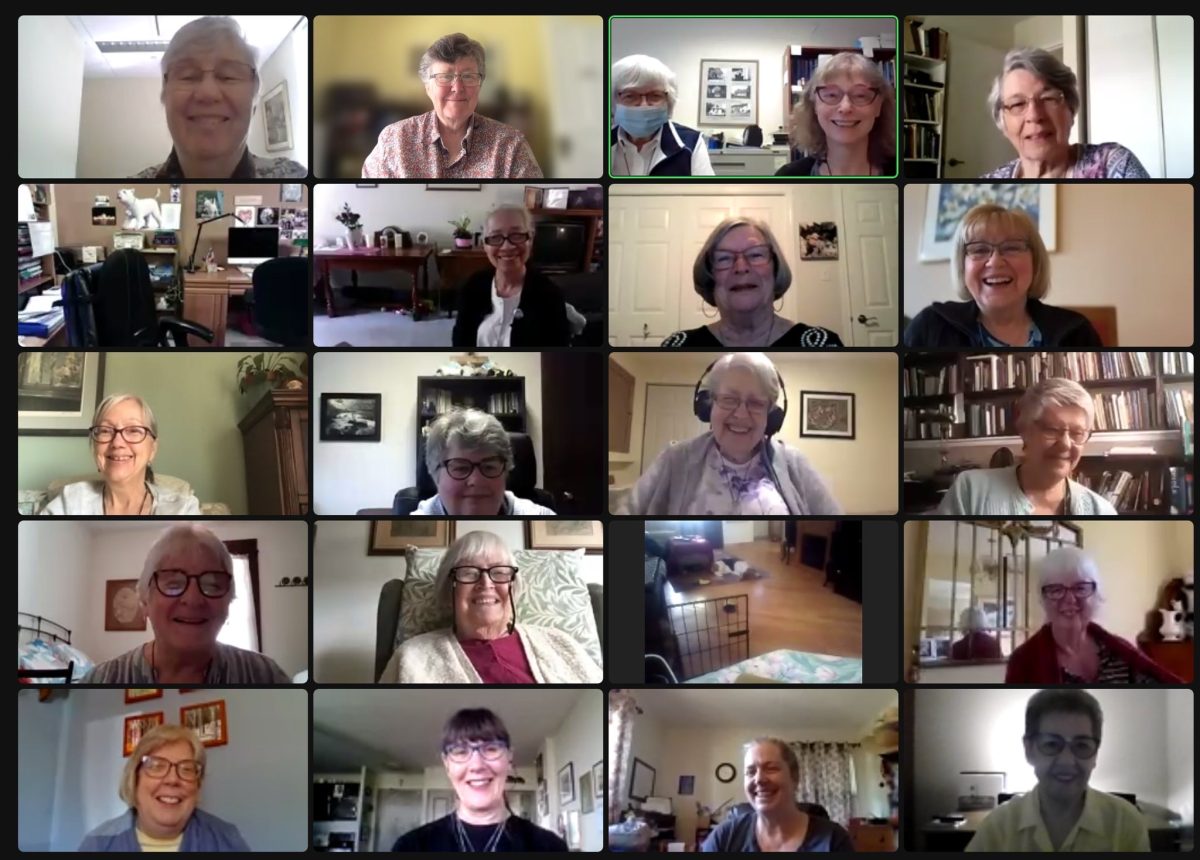 Thursday, December 8, 2022

Isaiah 41:13-20
Psalm 145:1-4, 8-13
Matthew 11:7-15
On reflection, a recent healing journey came to mind. Due to living with computer-phobia for many years, I easily accepted that I'd joined the Oblates and our Oblate Director monthly on Zoom by telephone, missing out on the visual for more than a year. But when our Oblate Triennial Conference was going to be on Zoom for four days, I had a dilemma! So, I turned my prayers to healing of that fear. I needed to be fully part of the Oblate Triennial Conference.
Having experienced much healing in my life through prayer, I decided to pray with confidence that God would heal this limitation. As my thinking became clearer, I knew I had to buy a laptop equipped with a camera and microphone and confidently ask for help.
I truly recognized God at work in this journey because of all the right people I encountered. They understood my computer fears and went out of their way to work with me so I could understand and learn what I needed to learn to be able to deal with the anxiety this journey was causing me. I knew from experience to recognize how God works in the healing process. It is personal to our needs, even going beyond what we could ask for or imagine. It was so heart-warming to me to see everyone online, and I'm glad that God showed me the way through another healing journey. All I had to do is ask and pray.
To God be the glory.
Phyllis Beauchamp
---
WHAT IS AN OBLATE?
Oblates are Christian women who discern a vocation to make a self-offering to God alongside and in partnership with the Sisterhood of St. John the Divine. This self-offering includes a life of Prayer (liturgical, intercessory, and contemplative) and Service both to the Sisterhood and to the Oblate's local community.
Learn more about the Oblate Program at SSJD HERE