Sister Doreen's Reflections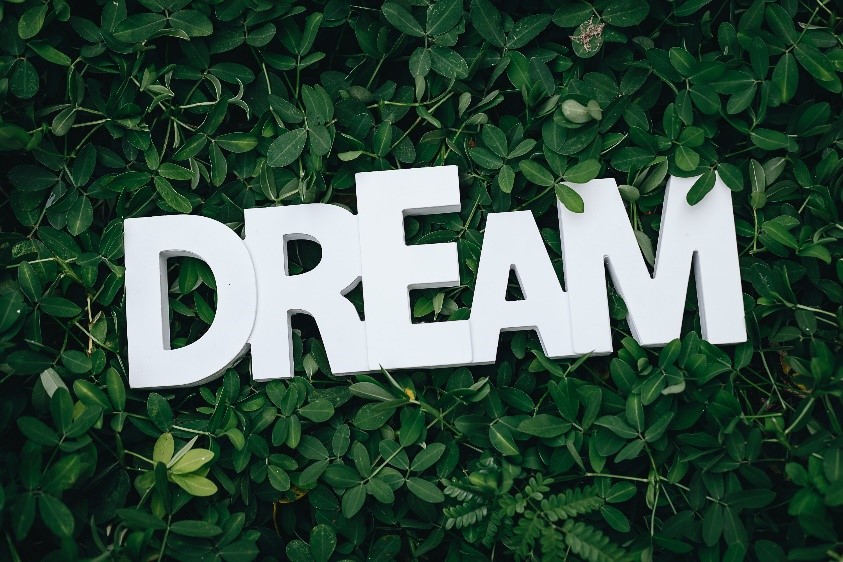 Acts 4:32-35, The Message Translation:
"The whole congregation was united as one – one heart, one mind! They didn't even claim ownership of their possessions. No one said, "That's mine, you can't have it." They shared everything. The apostles gave powerful witness to the resurrection of Jesus, and grace was on all of them. And so it turned out that not a person among them was needy. Those who owned fields or houses sold them and brought the price of the sale to the apostles and made an offering of it. The Apostles then distributed it according to each person's need."
When this passage came up in the lectionary readings, well, I said to myself, wouldn't it be wonderful if we could actually live that way! Can we in fact dream the impossible dream and become a community, a world, that mirrors those values? Then I put these thoughts alongside the fact that I believe in the comments of the Angel Gabriel said to Mary at the Annunciation … nothing is impossible to God!
So, this short passage in Acts is a powerful and challenging picture of the essentials of Christian community where shared vision and intimacy mark God's vision of true community as the body of Christ in the world. The community took it upon itself to care for the needs of everyone, that nobody had need because everyone shared. Effective compassion is collective.
Deep within myself, and I believe deep within our communities and the world, there is a deep spiritual hunger to grow in wisdom, to understand the depths which the gospel good news call us to, for a deeper prayer life, for making strong moral decisions. That deep spiritual hunger longs to learn how to internalize and personalize the gospel news and to discover a relationship with God that is intimate and attainable. Without these things – a comfortable relationship with scripture, a prayer life, an understanding of God as immanent, at home and at one with us in a love that is unconditional and tenacious, a God who longs for a relationship with us – without these things, I feel there is no foundation for ongoing reflection about the meaning and activity of true community. Without this it becomes overwhelming to dream the impossible dream of mirroring the message of Acts 4:32-35, rather than a challenging possibility.
But Acts 4:32-35 is really an encouragement to each of us to begin to do our own personal reflection, a reflection which if shared, can begin to strengthen and deepen the development of community. When we gather together and there is presence and participation, when we can share our personal experiences and reflections we begin to develop a trusting community.
Edward Schillebeechx wrote: "What you dream alone remains a dream, but what you dream with others can become a reality." In that statement we can see what power a community, any community, can have, if it is a true community – a community that can act as one beyond the individual sentiments, charisms, and power of those within it. Acts 4:32-35 demonstrates how powerful a community is when it is more than a mere coalition of free-lance members, each full of good will and private sentiment … "they took upon themselves", together … there lies the roots for hope, for effective justice. It is in community rather than in individual action that our individual dreams and hopes of peace and justice can become a reality. We need each other, more today perhaps than ever before.
It is together that we begin to glimpse, in the midst of our hopes and fears, our wants and needs, our joys and sorrows, God's loving and forgiving presence in our lives. Here we are received, protected, nourished and fostered into new life. Everyone becomes a vital part of the community. It is in this glimpse that we in turn become the good news and invitation to others. Since we believe that God loves us unconditionally and that we are forgiven and cared for, and as we struggle to live it amongst ourselves in community, it is the gift that we have to offer the world.
Creating community is tough! Learning to live together with differences is hard work. Each of us needs to learn how to be vulnerable in ways that we have not been before. Each of us needs to feel safe to share our truths, our questions, our doubts, and our real needs for living. And each of us need to feel that we have been heard. That first community gathered in Acts had some key qualities: intentionality, mutuality, and accountability – and in the process, the hard work process, they experienced the risen Jesus, they experienced God in their midst. it is only by acknowledging our brokenness and accepting our difference that we find ourselves in God and in each other.
We have a gift – that it is possible to live together with all our difference – and to dream the impossible dream together is the way to bring that dream into possibility.
I share a 1950's or 1960's Lyric with you – it was sung by many during that era, Frank Sinatra and Elvis Presley being two of them! Imagine the power when sung by a community that really believes that it is their mission!
To dream the impossible dream, To fight the unbeatable foe
To bear with unbearable sorrow, To run where the brave dare not go
To right the un-right able wrong, To love pure and chaste from afar
To try when your arms are too weary, To reach the unreachable star
This is my quest, To follow that star, No matter how hopeless, No matter how far.
To fight for the right, Without question or pause,
To be willing to march, Into hell for a heavenly cause.
And I know if I'll only be true To this glorious quest
That my heart will lie peaceful and calm when I'm laid to my rest
And the world will be better for this.
And one man, sore and covered with scars
Still strove with his last ounce of courage
To fight the unbeatable foe, To reach the unreachable star
Source: Musixmatch
Songwriters: Leigh Mitch / Darion Joseph
The Impossible Dream lyrics © Helena Music Company, Andrew Scott Music
"The Impossible Dream" by Elvis Presley: