By Sr. Doreen, SSJD.
Sister Doreen's Reflections
O Oriens (Morning Star)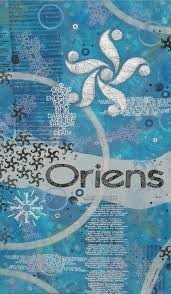 O Morning Star (Zechariah 6:12) splendour of the light eternal (Habakkuk 3;4; Hebrews 1:3), and bright sun of righteousness: (Malachi 3:20): Come, and enlighten all who dwell in darkness (Psalm 107:10) and the shadow of death (Luke1: 78-79)
"O" – a call of longing and wonder to Jesus with a particular name; a praise for the wonder of that name; and a request for a particular need.
We ask God to come as Morning Star to shed light and life to the darkness of our lives
Reflection on O Morning Star
O brilliant Sun of Righteousness, of Justice, that lights up the path of life. So often in the most inauspicious of circumstances the light of grace crosses our pathway and stops with us, keeps company with us. God of surprises. How we all long for justice and mercy, and cry out for the hand of God to intervene in the chaos we have created for ourselves. We beg for justice with mercy for peoples, for nations, for the poor, for families, for this and that person, for the earth itself. How often we cry out to God – why do you let these things happen? We want God to break forth in brilliance and make all things better – right now! Instead, God shines in the darkness that hides our path. Little by little we see what we should do to drive back injustice and make the systems serve the least as well as the greatest. Lord Jesus, come and light up the darkness concealing from us the path of life. Lifts us and our world from our self-centered and sometimes violent passions, and directs our feet on the way of peace. Yes, come, Rising Sun, light of God's love, promise of mercy, leave us no place to hide from You in the damp and chill of selfishness. The Morning Star, the dayspring – come, Rising Sun of righteousness with healing in your wings! We are now children of light – gift-givers of light for the world.

O Rex Gentium (King of all Nations)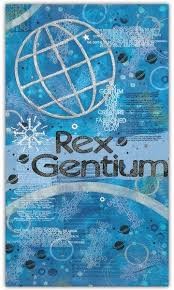 O King of the Nations, you alone can fulfil their desires (Haggai 2:8); Cornerstone (Isaiah 28:16) you make apposing nations one (Ephesians 2:14): Come, and save the creature you fashioned from clay (Isaiah 2:4; 9:5) Genesis 2:7)
"O" – a call of longing and wonder to Jesus with a particular name; a praise for the wonder of that name; and a request for a particular need.
We ask God to come as King of the Nations and bring peace among us.
Reflection on O King of the Nations
Ruler of the Nations and desire of our hearts – amidst all the senseless violence of life your are the cornerstone that binds us into a home for God. God is the true desire of every heart, the ache of loneliness that plagues us all our lives, even in the most intimate loving encounters. But how many of us human creatures realize we are created to be so completely 'at one' with God, that our deep longing for love and union cannot ever be fully met outside of that at-one-meant? And so we pray that Jesus, the cornerstone, will bind us into a home for God. We are homes for God, each one of us, this is the single most important truth about us: inclusiveness not rejection is God's theme song for us and God's desire for our hearts in our relationships with each other. There is no other criteria for a mutuality of love between the people of this earth other than this: we are one-ed in God by our shared humanity. We pray to be one – to make all nations one – to bind us together in a mutuality of love and respect: in our families, in our communities, in our churches, in the world. All our roots are inter-tangled. In our deepest selves we know that every struggle helps free those things we most cherish and hope for. How many there are who have no realization of their own intrinsic loveliness of being, who do not understand the endless ache of their inner being, and who try to fill that longing through the accumulation of things, the exercise of power, the search for success or the endless quest for the ultimate 'experience' to make meaning of life in the darkness of the night – we sing "O Ruler of the Nations and true Desire of our hearts! You are the cornerstone inviting us all into a home for God. Come Lord Jesus.
Image Credit: The Great O Antiphons by Linda Henke
http://anccthecall.org/2017/12/09/the-great-os/linda-henke-great-o-antiphons-800×186/#main