By Sr. Doreen, SSJD.
Acts 1: 15-17, 21-26 Psalm 1 I John 5: 9-13 John 17: 6-19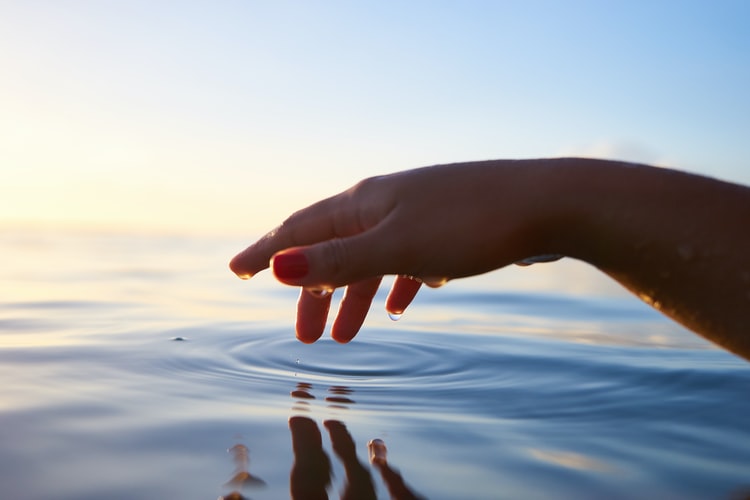 This Sunday comes just after the Ascension – and just before Pentecost: an in between Sunday. Last Monday after saying morning prayer together in the Narthex, we had a small reflection together. Connie remarked that for much of the church at large the Ascension was kept on this Sunday and in the Church calendar is called Ascension Sunday – its actually called Jerusalem Sunday as well as the 7th Sunday of Easter, and the next would be Pentecost Sunday. I am very thankful that we kept the Ascension on Thursday – that this Sunday is actually a real in between Sunday, and that next Sunday is Pentecost. We live, I believe, a great deal of our time in that place of in between. One thing coming to an end and the next thing not yet here or known, but looked forward to either with joyful anticipation or with nervous dread. I believe that in between times help us enter into the mystery of life, and mystery is such an important commodity, such a needed commodity today. COVID-tide in Easter-tide has helped bring mystery to the surface for us again – that we stand on holy ground, that we struggle with the apparent contradictions and solutions of life.
In simple terms this Sunday stands as another experience of saying goodbye – the bible is bound together throughout with goodbye trails and stained with farewell tears. That Jesus tells them he will come again, and they are filled with joy …. I wonder as the days went by what it was like for them … I am sure their joy, just as ours is, was a struggle to hold together the faith and the doubt, the hope and the fear. This Sunday reminds us that Jesus earthly life came to an end – and also looks to the future to the gift of the Holy Spirit and to the world wide mission of the Church. Someone gone – and someone yet to come is Jesus message in a nutshell. Like the disciples we come day after day in worship to try to understand where we fit, how we locate ourselves between the past and the future, between our hopes and our fears. Barbara Taylor writes: "this is how we learn who we are and what we are supposed to be doing: by coming together to sing and to pray, to be silent and to be still, by peering into the darkness together and telling each other what we see when we do."
And the message of those two folks in white on Ascension asking why they, the disciples, why we, are looking into the sky, is a gentle reminder that if we stop looking into the sky and looked at each other, at the world, at the ordinary things of life instead, we might discover the God in our midst.
On this in between Sunday, Jesus prays for the disciples, prays for us – with a promise and a prayer – the disciples consented to become the Church and nothing was the same again. Jesus prays for us – with a promise and a prayer – and we have consented, and nothing is going to be the same again.
There are times when we might wish, like I am sure that the disciples wished, that we had tied Jesus up so that he couldn't get away, so that they would know where to find him and rely on him forever. But I think that we all know that it is only when we stop looking for a God in the sky and begin looking at each other and are willing to roll up our sleeves and get on with the business we were given of being the church, his body in the world, that surprising things can happen.
I remember one Sunday in Calgary coming out of St Barnabas church together as a family (I must have been 6 or 7) after I had heard the scripture passage about 'when two or three are gathered together in my name there i am in the midst of them' – I remembering saying to my Mom and Dad on the church steps in a voice as piercing as any 6 year old could be when making a statement: I said "God wasn't in church today, because it said two or three people, and there were too many people here today!" I don't think that my parents knew where to look and we hurried off to the car and home! I understood something then, and I understand something now about how important it is that when we get together, there is always someone else in the room with us that we can't see – that strong and abiding presence of God.
Barbara Taylor puts it in her very dramatic way: "it was almost as if Jesus had not ascended but exploded, so that all the holiness that was once concentrated in him alone flew everywhere, flew far and wide, so that the seeds of heaven were sown in all the fields of the earth." The seeds of heaven – in the bread and the wine, in each other, in the laughter and the hope, in the joy and the sorrow, in the turmoil and tensions and wars, in the suffering, the homeless, and in all the varieties and types of pandemics that we live with – in all this that is part of the beautiful world of tulips and cherry trees and rainbows that we live in.
This is the last Sunday in Easter prior to Pentecost. Today this Easter is both shouting – "He is Risen!" and waiting in prayer – for the coming of the Spirit. This Easter Sunday is listening to Jesus pray for us: that we might be one, that we be kept safe in the midst of a hostile world but also the object of God's gracious love. In a very real sense the Ascension is Jesus gift to us – that through Jesus the body of the world is borne back to God – Jesus brought God to us, and now we and the whole world are brought to God.
But it is a strange gift – we long for the presence of God while this Sunday – the in between Sunday – reminds us of God's absence. And we all know what this feels like – in our hollow nights, in our fears and pounding hearts, in our discouragements, in our longings, in our pain and sorrow. In the times we meet and accompany others as they go through their joys and their sorrows, when we struggle with those who are going through their own private hell. This in between time – is the time when absence and longing bring with them a heightened awareness, a sharpened appetite, a finer perception. When someone important to me is absent from me, I become clearer than ever what that person means to me. I think we have all experienced this – memories and clarity open our hearts, give us opportunities to see gifts and opportunities we have missed. In a mystery sense, there is a presence in the absence.
And that God has promised to be our constant companion on our journey as we go out into the world. Jesus prayed for the disciples in the Gospel reading today – opened the eyes of their minds (the eyes of their heart) to understand the scriptures, so that they might be one – in our fragmented and hurting communities, in our differences. That we can struggle together, offering our struggle, our pain, our fear to a loving God – as we become people of prayer. As a resurrection people we are called to work and pray and live hope in such a way that in this broken world unity may overcome estrangement, forgiveness heal guilt, and joy overcome despair. (From the BAS marriage service).
Today we are in between – and have the gift of pondering what in between means for us. We live in in-betweens, and have lived through many in-betweens. These readings today put before us clearly marks of a faith community: faithfulness, resilience or confidence, and intentionality.
Coming or going God dwells with us, leaving notes all over the place – 'You didn't choose me, I chose you', 'Love one another', 'don't be afraid', 'I give you my joy so that your joy may be complete', 'I love you with an everlasting and tenacious love and will not let you go', 'I will keep you safe', 'I give you eternal life', "I am with you on earth to the end of time' – and God calls us to roll up our sleeves, hold on to God's hand, and get on with a world wide mission as a Church.

Photo: "Infinity" by Yoann Boyer
(Upsplash: https://unsplash.com/@yoannboyer)