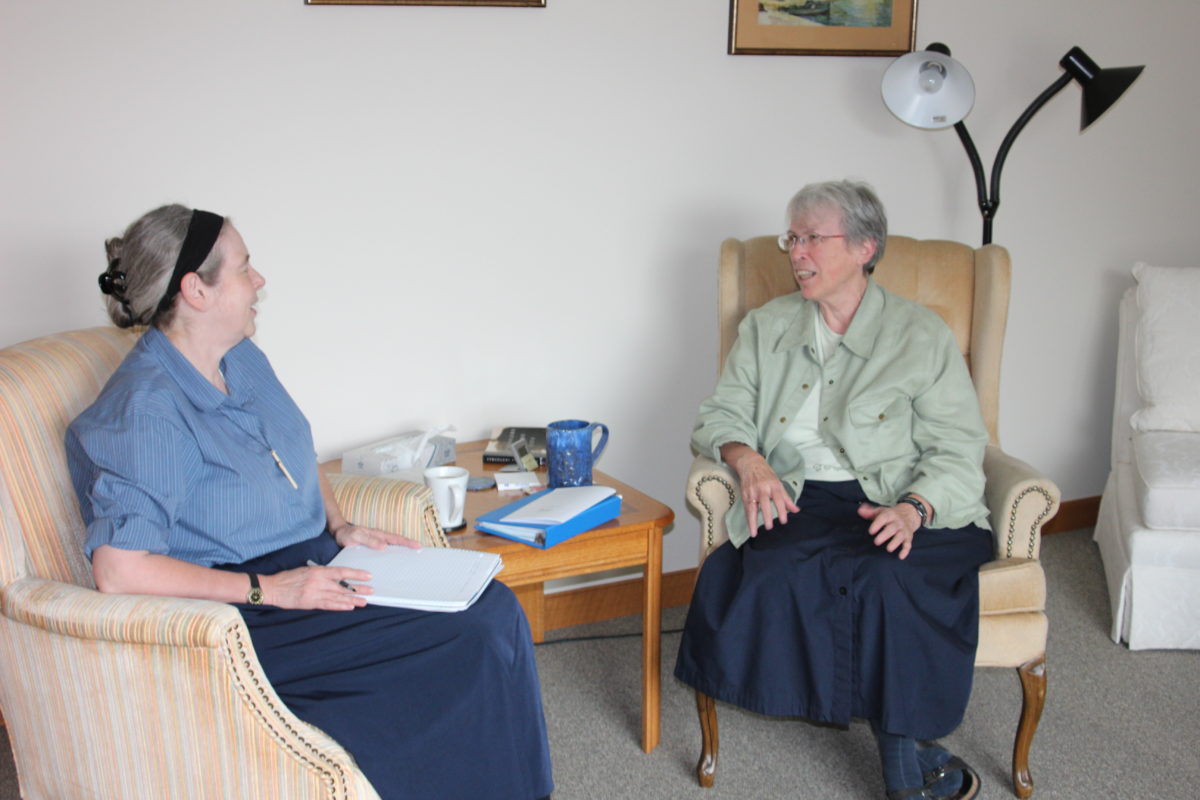 Spiritual direction is a relationship that has nurtured Christians for centuries. It offers a private, prayerful accompaniment towards a deeper personal relationship with God and greater sensitivity to the presence of God's Spirit in your daily life. Many people find it helpful to engage in spiritual direction in an ongoing way, usually monthly, and often for years or a lifetime. Some others enter into spiritual direction for guidance when facing a particular life challenge.
Though our Guest House is closed during the Covid-19 threat, we remain delighted to assist you in finding a spiritual director who can meet with you by Telephone, Skype or Zoom. We might be able to connect you with a guide who is located near you, so that you may continue your relationship face-to-face when restrictions are lifted.
For assistance in finding a spiritual director, please email Barbara Sheppard, our spiritual direction coordinator, at spiritualdirection@ssjd.ca.