By Florence, SSJD Companion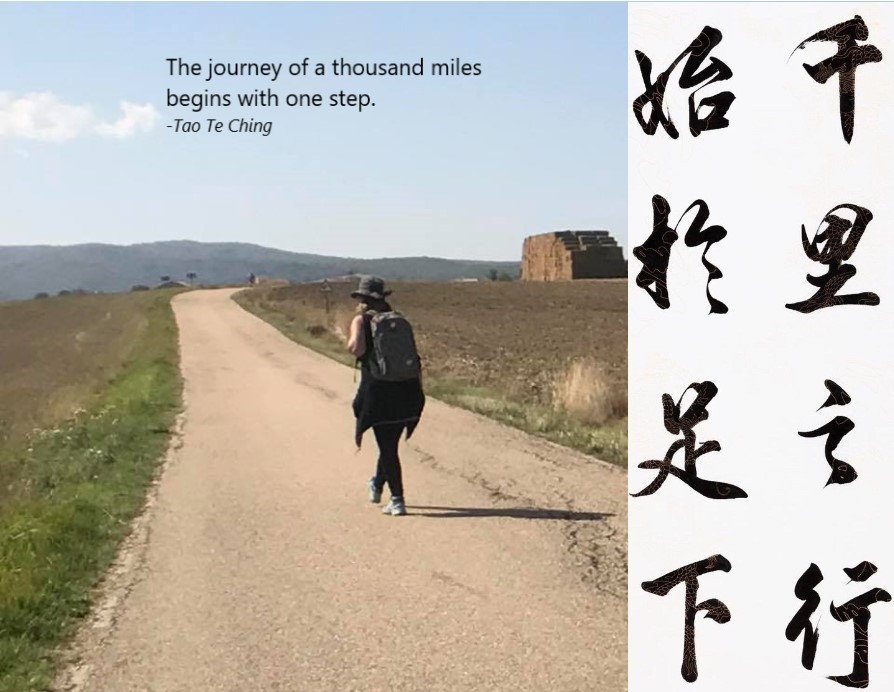 "Why would anyone want to travel on an ancient path? Ancient paths might not be well paved or well facilitated for travelers. Many prepare for months or even years to walk the famous Camino de Santiago- that hundred-year-old, month-long Christian pilgrimage. People train for the hardship of walking hours each day, sometimes in erratic weather. They also prepare to stay at auberges which have simple (and often uncomfortable) facilities which are to be shared with other pilgrims. People who have walked the Camino share that you will meet pilgrims whose company you enjoy and you will also meet pilgrims whom you wish you never met. They say there is a physical and mental commitment to the daily walk, a simple rhythm of daily needs to meet. This pilgrimage is only getting more popular. Why are so many interested in embarking on such a journey while living a comfortable life at home?
Parallels can be drawn between the ancient path offered by the Companions program at SSJD and the Camino experience. In the Companions Program, there are beautiful sceneries and wonderful pilgrims along the way mixed with rough roads and stormy moments. Nourished and challenged by friendships and new experiences, your physical and mental states are tested and rested. The rhythm is built into your system once you complete navigating the unfamiliar landscapes and begin to appreciate the beauty in every situation and learn to let go of the annoying pettiness.
As pilgrims on a faith journey, we seek to live a life that reflects the glory of the Almighty. Monastic community life is one of the lifestyle choices that was birthed by ancient wisdom. This journey on an ancient path is finally coming to an end for me amidst a pandemic and social and political upheaval around the world. I am thankful that I am living through these crises on this path paved by ancient wisdom. As the Camino pilgrims said, do plan for your journey, but your plan will change as you journey on. When we began our Companions journey last September, many plans were made but no-one could have foreseen that the second half of the journey would become online meetings and manual labour. That said, the rhythm of life ingrained by the stability and flexibility of monastic community creates normalcy during this abnormal time.
The tired muscles and the disillusions experienced during the journey are real, but they do not last long. When the uphill battles are over, new perspectives compensate for the painful moments. Yes, courage and endurance are needed for these adventures. We might not even know where to begin. The ancient wisdom of Tao Te Ching sheds light on how to tread a path – "The journey of a thousand miles begins with one step." We do not necessarily know the exact details of the journey, we just need to take the first step, then…left foot, right foot, keep walking. The journey itself will teach us many things: perseverance, human nature, the love of God and our weaknesses."