By Kelsea, SSJD Companion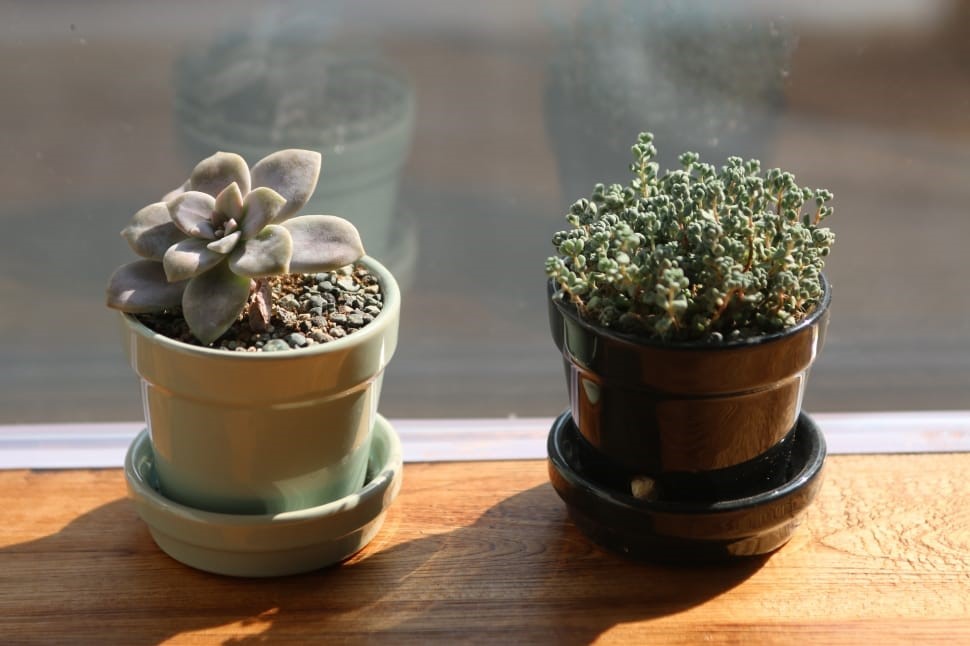 I have three plants in my room. All of them I have rescued from somewhere. One is a poinsettia from this last December that I couldn't bear to watch disappear (probably, and it is shocking, into the garbage). The first I rescued from the chapel at the hospital next door (there is one in the alcove outside my room from there as well), and the most recent addition is from the office of the assistant coordinator to the program I am in. I have hesitantly and carefully been watering them, trying to turn them towards the sunlight, attempting to give them enough water, but not too much, and hoping each of my three little friends will thrive.
When I brought home the plant from the hospital, it was a tiny little thing, and I must confess, as much as I knew it would barely survive (if at all) in the narthex of the chapel, I coveted it for its cute factor, and had been noticing an absence of life in my cell. It has flowered and dropped some of the flowers, been repotted to make room for its growing stature, and now has leaves larger than my hands. I am proud of this little plant. With spring having made its arrival, and a fair number of sunny days have already been had, some new shoots are budding, turning red, getting ready to unfurl. The heart-shaped leaves spill over and out around it, and I am glad of its presence in my room this past year.
The most recent addition, I have started to be immensely content with. I have been afraid nothing was happening as it has not been in my care long, but what was once drooping with leaves falling off at each turn, now reach up towards the light; all around like little towers and arms, rejoicing.
I suppose, right now, these things give me hope. When I gaze upon them, something deep inside flickers upwards and outwards a little bit, just like these leaves. Much, so, so much has changed these past eight weeks. I am thankful and grateful, that as of yet, much has not changed for me. In the middle of February, I booked my flight back to Alberta for mid-June and lined up a job for myself. Now, I cannot say if that will occur. I may be here longer than intended, and though that is in no means a burden, it is difficult. To change plans, and completely remove myself from that future. It is difficult, even with my small concerns.
Natalie Norton said in an Instagram post recently that," Different can be a beautiful thing." I have slowly been releasing myself from this place, and these things, including these wonderful green friends, but now it may not be as I have planned. This wild thing that has interrupted all of our lives is devastating in so many complex and communal ways. Yet, this flicker inside me still says, different can be a beautiful thing.
One day, when we can bear to look up again, may we notice how we are now, how we have been released from the structures of gain and thrown into the waves of love and community and intimacy. May we know that liturgy is a wild, breathing friend, and not a ball and chain. May we start to unfurl and reach towards the sun, in our own ways, in our own times. Most of all, may we sit, be and breathe in the curling, in the waiting, in the dark; together.