We want to welcome you to the Sisters' new website. We hope you enjoy the new look, and find what you're looking for easily. If you have any comments or suggestions about the site, please email Sr. Constance Joanna at cj@ssjd.ca.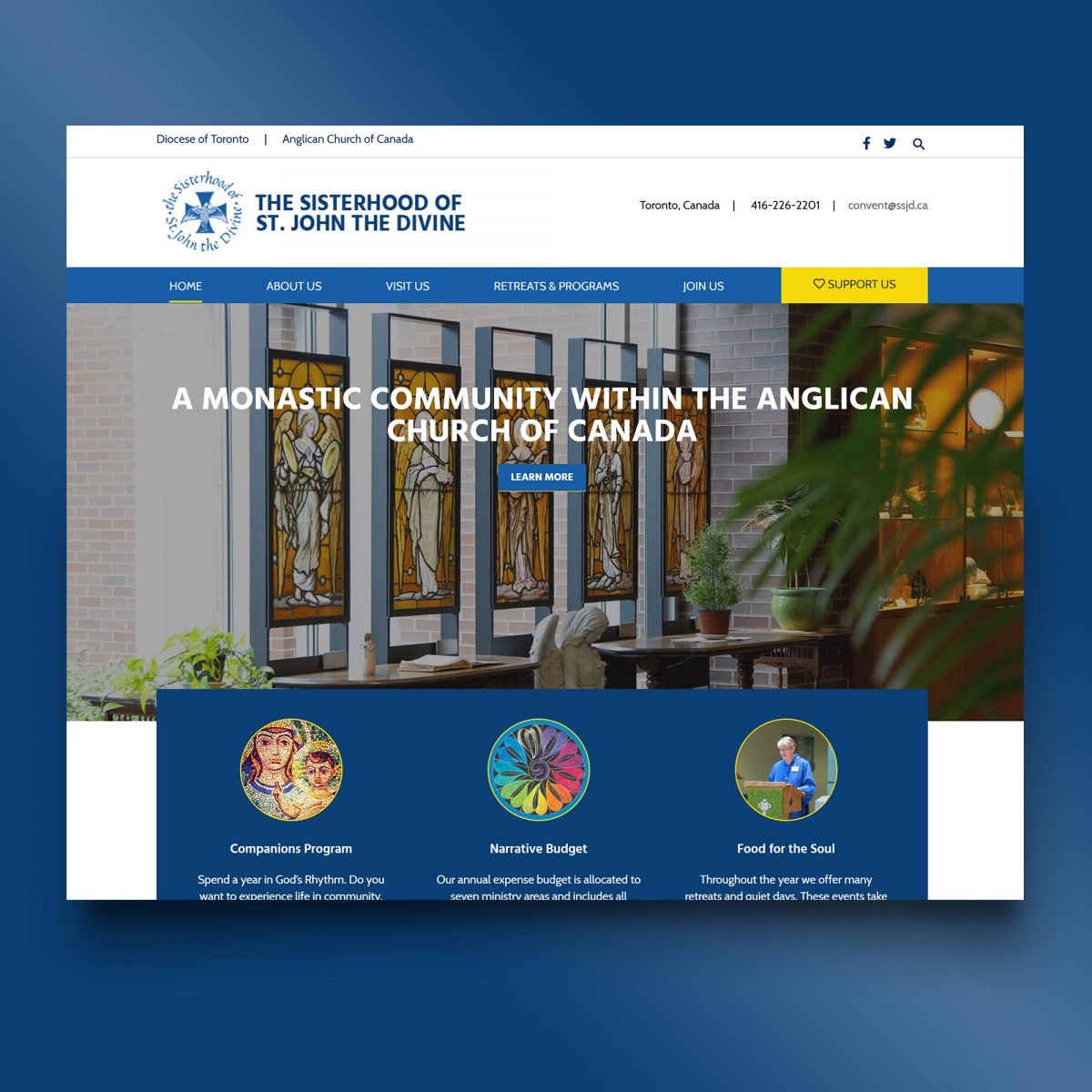 We would also like to acknowledge our web designer, Chris Steingart of QT Web Designs, Martha Holman for good text editing, the Diocese of Toronto for its financial support of this project, and Brian Dench, who has been our web manager for many years and will continue to be an important member of the web team.
And thanks to all the other members of the web development team: Sr. Elizabeth Rolfe-Thomas, Sr. Helen Claire Gunter, Sr. Constance Joanna Gefvert, Sandi Austin (SSJD Oblate), Chris Hooker (SSJD Oblate), the Rev. Alexandra Pohlod during her time as Companions Assistant in 2019, and Shannon Frank-Epp, current Companions Assistant.