Each Companion has a work assignment while we are living with the sisters. Mine is visiting patients at St. John's Rehab, the hospital next door which the sisters founded. The time I spend at the hospital is some of the most rewarding experiences that I have ever had in my life. The ability to work alongside a fellow Companion, sisters and other volunteers has opened my eyes to a new way of looking at the hospital experience. Sharing the time with Rev. Joanne Davies is special. I had never before known much about what a hospital Chaplain does, but I have gained a new appreciation not just for serving the patients but for the liturgy that the Chaplain leads.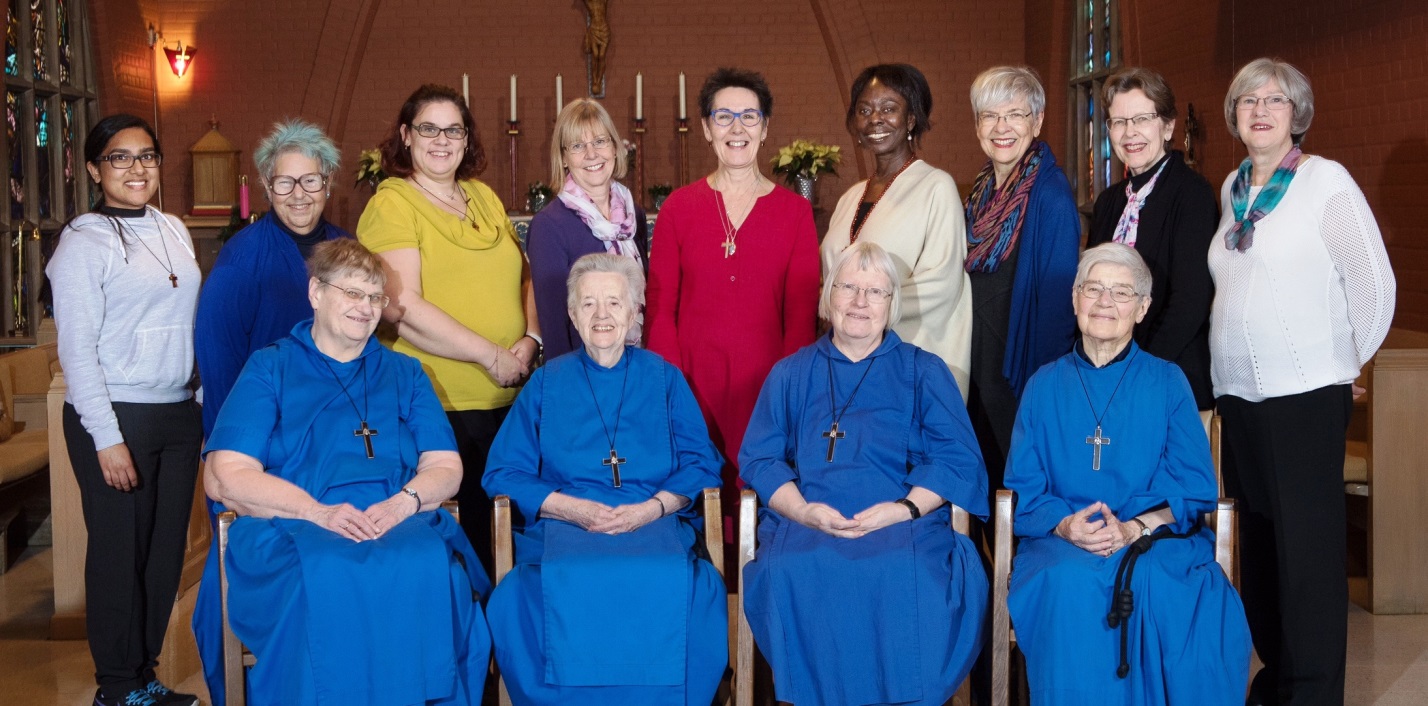 But the most eye-opening opportunity I have had and continue to have at the hospital is visiting the patients. There are several stories/memories that I will cherish. The most memorable patients are those who have given more of themselves and taught me more about myself then I will ever give them. I have had the privilege of spending time with two amazing women who were diagnosed with dementia/alzheimer's and coming to understand that I cannot bring them into my world. To comfort and support them I need to find a way into their world. And then I find they sometimes come out to me and even if for a moment there is a connection. One day a nurse found us singing "Jingle Bells." She waited for us to finish and finding hope in the word "hope" was a magical experience.
Other encounters have been just as rewarding and the enthusiasm the patients have for life and to embrace their illness or their situation has been more than an inspiration. Each patient presents differently and as a spiritual care provider, I quickly need to adjust to what their needs are and how I approach them. Other patients have supported me and my needs more than I cared for them. Their zeal for life, understanding the reasons why they are there, and then using their hospital stay to the positive is just an example of how people can be so resilient. Knowing my time at the hospital is only a few hours each week, I make the most of every moment I have and loving it.
By Amanda Avery, an SSJD Companion, who has recently discovered a new gift as she leads a weekly art meditation group at the hospital.