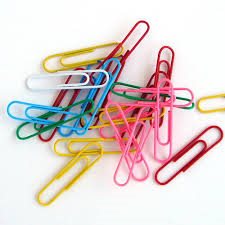 A Paper Clip and a Sticky Flag
It's interesting that in the last few months the other Companions and I have really focused on the little things that support our lives here. I most recently attended a church service outside the Convent and realized that there were no paper clips or sticky flags to mark the pages in the prayer book or hymnal (something we use a lot at convent services to help us find our places in the Divine Office binder and the various hymn books we use).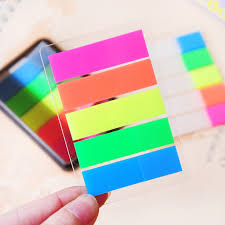 I started to think, the paper clips and sticky flags are a metaphor for something much bigger here. They remind me where I was but also where I need to go in the service books. Is that true for life? The paper clips and flags are marking where I am going and where I came from? Maybe. But having the flags and clips create a sense of comfort. There are times when I can go back to where I came from but I also need to move forward. Moving forward though the binder/hymnal and moving forward through life. Having the clips to hold it all together is also part of the metaphor. What holds me together here are friends/family from home and friends that are made here (the past and the present coming together).
Therefore, today I will mark with the paper clip where I have come from and all I have accomplished. Then I'll use a flag to celebrate where I am going. I will wave that flag high when I get there knowing that I will mark it with a clip so I can reuse the flag in my next goal of life. Always moving forward though life, marking where I am going is my goal. But understanding where you have come from is also important to remember.
Amanda Avery, SSJD Companion