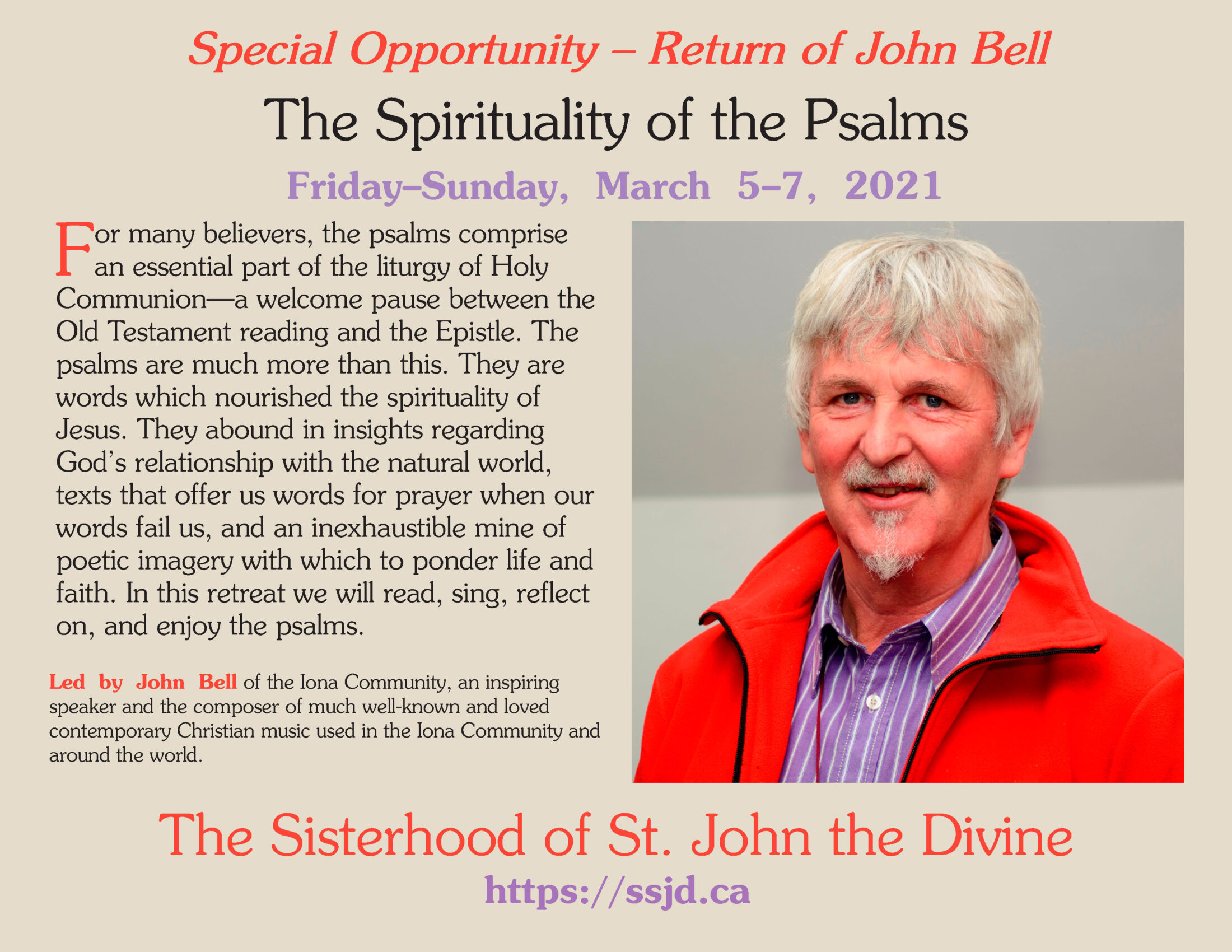 Download This Poster
GOOD NEWS: John Bell's retreat "The Spirituality of the Psalms," has been rescheduled for the weekend of March 5-7, 2021.
Those who were originally registered for this retreat will have the first choice to register for this one.
Others will be put on a waiting list until those have all been contacted.

Directions on how to register will be posted on the Food for the Soul tab of the SSJD website.