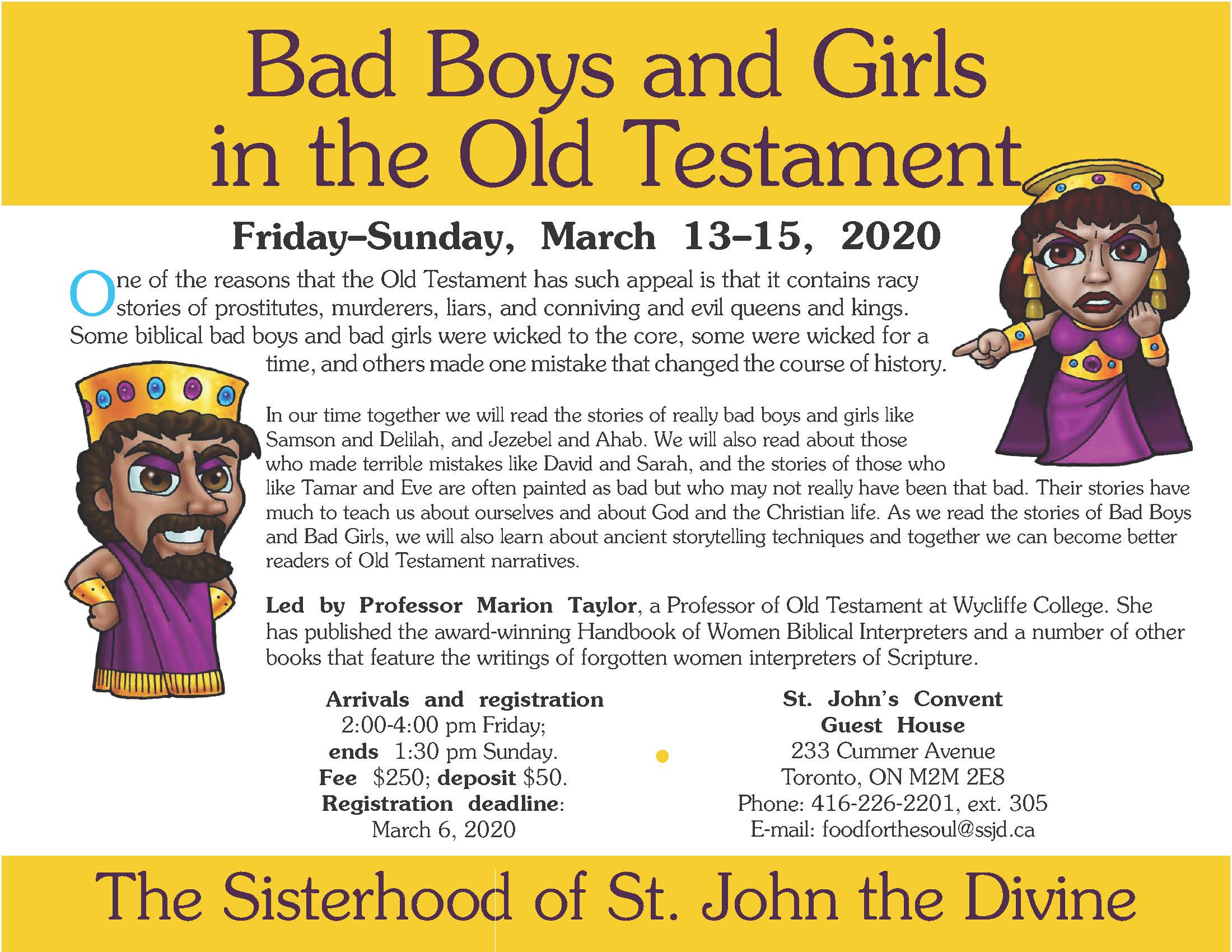 Download This Poster

One of the reasons that the Old Testament has such appeal is that it contains racy stories of prostitutes, murders, liars and conniving and evil queens and kings. Some biblical bad boys and bag girls were wicked to the core, some were wicked for a time and others made one mistake that changed the course of history.

Led by Professor Marion Taylor, a professor of Old Testament at Wycliffe College. She has published the award-winning Handbook of Women Biblical Interpreters and a number of other books that feature the writings of forgotten women interpreters of Scripture.
Dates: Friday – Sunday, March 13-15, 2020
Arrivals and Registration: 2:00-4:00 pm Friday
Ends: 1:30 pm Sunday
Fee: $250; deposit $50
Registration Deadline: March 6, 2020
All retreats and quiet days at St. John's Convent take place in the milieu of a contemporary monastic community which has a daily rhythm of prayer. All guests are invited to take part in the daily Eucharist, and those staying overnight may like to join us in the Divine Office (Morning Prayer, Evening Prayer, and Compline).
St John's Convent Guest House
233 Cummer Avenue
Toronto, ON
M2M 2E8
Phone 416-226-2201 ext 305
Email: guesthouse@ssjd.ca